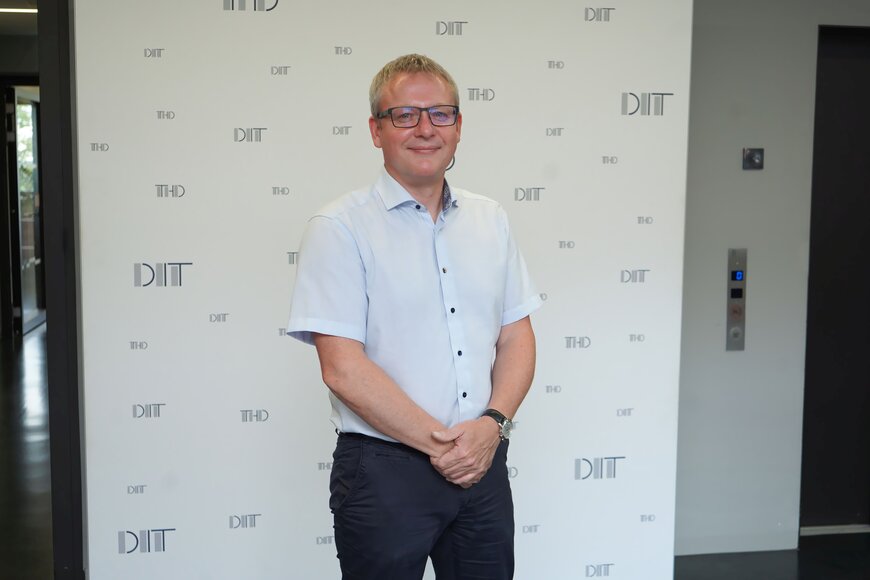 Appointment Prof. Dr Stefan Hagl
More hours for statistics
8.9.2021 | DIT Public Relations
The Deggendorf Institute of Technology (DIT) has increased staff for teaching statistics. Prof. Dr. Stefan Hagl is now working full-time at the university. He is leaving the private sector and wants to concentrate on research in addition to teaching.
Stefan Hagl has been associated with DIT since 2005. First as a lecturer and since March 2012 as a part-time professor. He is pleased that from now on he can strengthen teaching in statistics and data analysis/data science as a full-time professor; both at the Faculty of Applied Economics and now at the Faculty of Applied Computer Science. Students often have a "barrier in their minds" when it comes to mathematical methods and applications. His goal is to make students understand the necessity and the fun of it. Stefan Hagl is sure that his experience as a data analyst at Acxiom Deutschland GmbH will help. Analysing data for customer-oriented marketing is the company's core business and Stefan Hagl's expertise; especially the statistical methods used for this. He worked at Acxiom from 2006 to 2021, most recently in a senior position for the EMEA region, i.e. Europe, Middle East and Africa. His wife and children fully support his decision to become a professor in his home region of Lower Bavaria. He finds compensation in extensive mountain and alpine tours, cycling tours and in the gym.
Bild (DIT): Prof. Dr. Stefan Hagl is the new and "old" professor of statistics at the Deggendorf Institute of Technology.