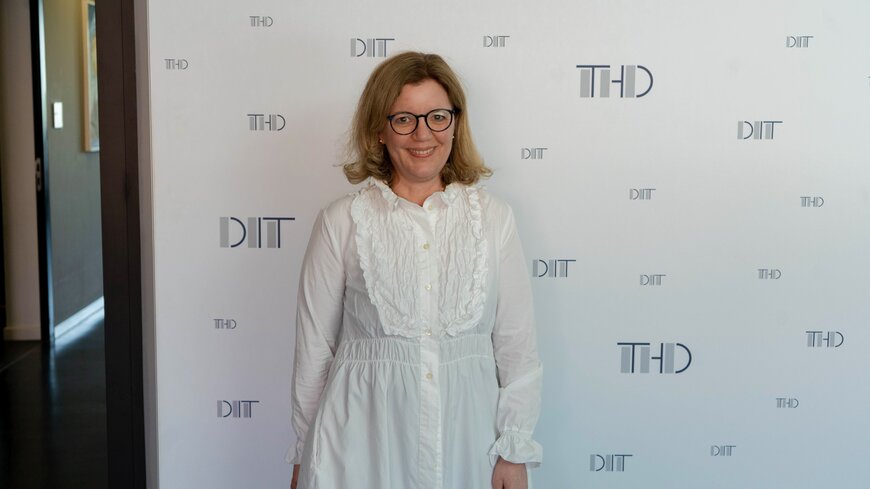 Appointment Dr. Anke Hoffmann
New Professor for the Economic Sciences
16.9.2021 | DIT Public Relations
The Deggendorf Institute of Technology (DIT) has appointed Dr. Anke Hoffmann as a professor. The expert for innovative business models in retail and online trade comes to Deggendorf to teach Retail Management and Customer Relationship Management. Most recently, in her professional life, she has been working on digital transformation and the use of artificial intelligence in retail.
Anke Hoffmann was, among other things, Director of Strategic Marketing and Customer Management at Breuninger, Divisional Director of Marketing and E-Commerce at Görtz, and Head of Business Development at mytheresa.com. She had already decided on a career in science before her appointment to Deggendorf. She is transferring from the International School of Management to DIT. The combination of future-oriented teaching and research areas and a dynamically growing, internationally oriented university with a high reputation in such a dreamlike setting is unique, she explains her decision. For her area of research, she is looking forward to practical and application-oriented projects in a network of university and regional companies, especially on digitalisation, digital transformation and customer centricity. Both for this and for related topics such as Change Management or New Work, she could make a valuable contribution with her knowledge and experience.
Professor Hoffmann has recently completed her third studies. At the Ludwig-Maximilian-University in Munich, she complemented her diploma and doctorate in economics and marketing with a master's degree in philosophy, politics and economics. She wants to approach her protégés at DIT with the still very fresh experience of being a student herself and with a high academic standard. One can expect from her a high degree of practical relevance and topicality, an active exchange and critical discourse at eye level.
Bild (DIT): Dr. Anke Hoffmann has been a professor at the Deggendorf Institute of Technology since 1 September.