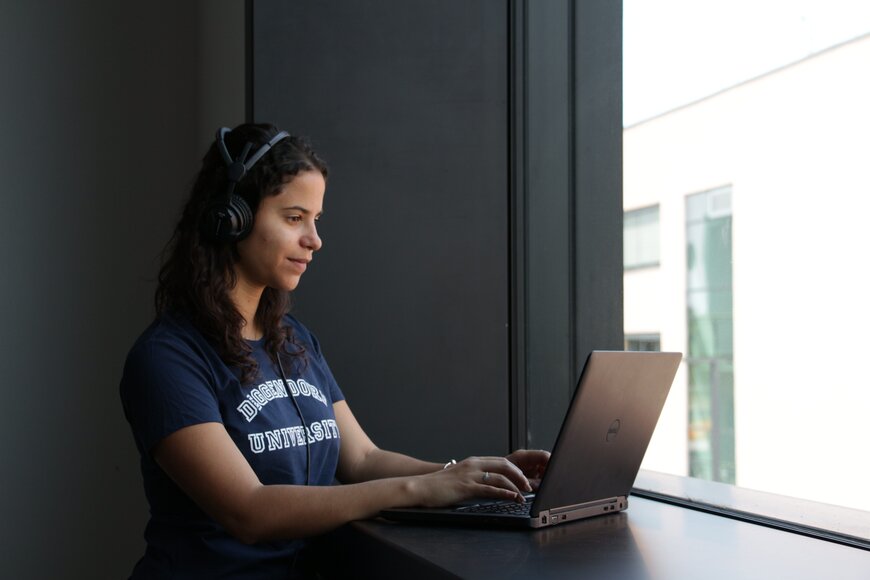 From the class room directly into the lecture hall
From the class room directly into the lecture hall - the early study programme at ECRI
29.9.2021 | DIT / ECRI Public Relations
Fundamentals of medicine, economics and society, statistics and data analysis. These are just some of the courses offered through the early study programme at the European Campus Rottal-Inn (ECRI). Pupils from the 10th grade onwards can register now and get a taste of university life.
All those who would like to attend lectures while still at school can choose between different subject areas and topics in the winter semester 2021/22. Lectures are offered in the fields of tourism, engineering and digital health. In addition to the traditional lectures, the early study programme also offers general science electives (AWP), such as Business Storytelling. The lectures and AWPs all take place virtually and in the afternoon. Early students also have access to the entire range of courses offered by the virtual university of Bavaria (vhb). Via the vhb platform, they can also take courses, also from other universities, and complete them with a certificate.
An important prerequisite for early study is an interest in English, because the lectures at the international ECRI are all held in English. Those who take up this challenge can take an exam at the end of the semester. If you pass, the ECTS points (credit points in studies) you have earned can possibly be counted towards a later degree programme. If you realise that the effort is too great or that the subject is not right for you, you can easily withdraw at any time.
Registration for the early study programme is possible until Monday, 4 October, by contacting Andrea Ebertseder (andrea.ebertseder@th-deg.de or phone 0991/3615 8863). The early study programme is organised and supervised by the MINT team of the Deggendorf Institute of Technology. More information on the early study programme, the application process and the complete course programme can be found on the internet at www.th-deg.de/fruehstudium.
Bild (DIT / ECRI): Equipped with a laptop and headset, pupils can attend lectures in the early study programme.