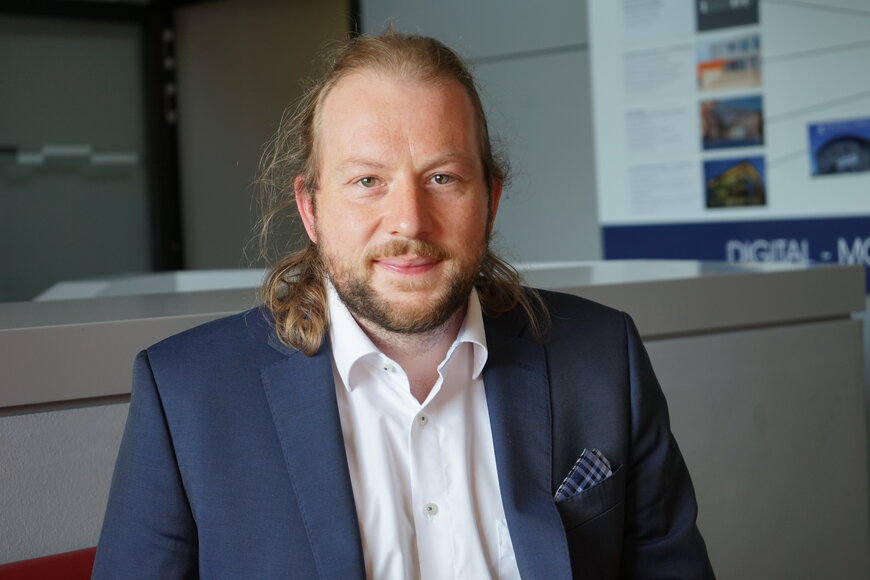 Appointment Florian Wahl
Sensor technology and artificial intelligence for the care of the future
15.10.2021 | DIT Public Relations
Since 1 October, Prof. Dr. Florian Wahl has held the new research professorship for "Sensor-based AI Systems in Care" at the Deggendorf Institute of Technology (DIT). In addition to his teaching at the university, the 36-year-old conducts research at the Grafenau Technology Campus (TC). The aim of the new research professorship is to make healthcare more future-proof with the help of sensor technology and artificial intelligence, and thus in particular to counteract the growing care gap between those in need of care and care staff. The professorship was created as part of the Hightech Agenda Bayern's AI competition.
Prof. Wahl's research bridges the gap between the fields of wearable, so-called embedded sensor systems for data collection on the one hand and their evaluation using artificial intelligence on the other. Wahl first studied technical computer science at Esslingen University of Applied Sciences and then completed his Master's degree in "Embedded Systems" at TU Eindhoven. In 2019, he was awarded his doctorate at the University of Passau and received the university's dissertation prize. Since 2018, Wahl has been a research assistant in the "Applied Artificial Intelligence" research group at TC Grafenau.
"My research goal," Wahl explains, "is to enable as many people as possible to live independently and self-determined lives at home for as long as possible." To achieve this, he says, in the future, the assessment of needs and accompaniment of care must be supported via intelligent monitoring. Using sensor technology. In his doctoral thesis, the DIT scientist already developed sensor glasses that measure the heart rate and recognise the wearer's everyday activities. These could now also be used in the field of care, because more than 91 per cent of people over 60 already wear glasses, making it unnecessary to carry additional equipment for recording and evaluating important health parameters.
In addition to researching new types of body-worn and ambient sensor technology and artificial intelligence methods, another goal of the new appointee is to initiate the establishment of an AI care model region. In future, people in need, carers, relatives, doctors, medical supply stores and others will be brought together here to identify the added value of new technologies. Not only own developments, but also products from companies and research results from other universities will be examined, so that synergies from the combination of different methods can be leveraged.
The central focus of Wahl's research professorship is thus on supporting all actors in health care with the help of continuous monitoring of various health markers as well as forecasting health trends. In this way, both decision-making quality, for example the distribution of care places, and care quality, such as quick help in an emergency or a long life at home, can be improved. Ultimately, this enables more efficient management of existing personnel and financial budgets.
Bild (DIT): Enthusiastic about technology, optimistic, empathetic: Prof. Dr. Florian Wahl brings artificial intelligence and healthcare to a common denominator.