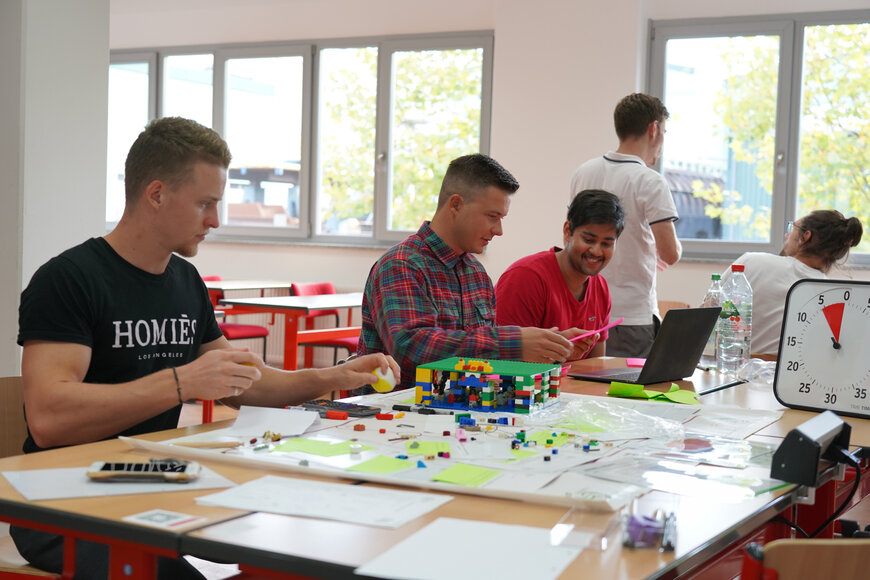 GROW GründerWerkstatt
Students develop their own start-up ideas
15.10.2021 | DIT Public Relations
If you like the idea of owning your own company but don't quite know what the business idea could be yet, you don't have to give up on this dream right away. The Startup Campus of the Deggendorf Institute of Technology (DIT) showed how students can take the first steps towards their own startup at the GROW Startup Workshop. In the 5-day seminar at the end of September, students from different disciplines developed concepts for start-up ideas with innovation potential. The Hans Lindner Foundation and primeAcademy, which are experienced in the field of entrepreneurship, were also present.
In the theory part of the start-up workshop, the students learned how to develop their own business idea and what is important in the process. For example, assessing their own competences and those of others, which creativity techniques help and how to develop further in a team. The week of the event was then used to form teams, develop concepts and, in the end, convince an invited jury. The idea of a mechanical seawater desalination plant by the FLOAT team was the most popular. All teams that took part in the Startup Workshop have the chance to apply for the exclusive "Kickstart Incubator" funding programme. The Startup Campus is on hand to advise those interested in founding a company. They can also draw on the network of start-ups at DIT. Everyone has already met at the start-up regulars' table.
Bild (DIT): Due to the great interest, the GROW start-up workshop will be offered regularly at the Deggendorf Institute of Technology from now on.