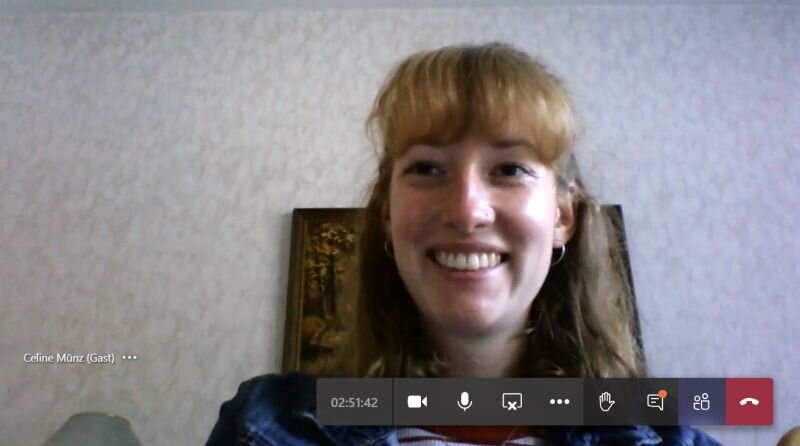 Virtual Workshop Programme
Students from Lower Bavaria programme their first app
2.6.2020 | THD-Pressestelle
Until the end of the school year, schools can still register with the Deggendorf Institute of Technology (DIT) for the first virtual workshop of the STEM team. Under the motto "Everybody should have programmed once", the STEM promotion started last October with the associated workshop offer, which is now being offered in an optimised version via video conference. From their own homes, pupils from the eighth grade onwards can programme an application for smartphones themselves. They are guided by students from the university.
Students from the secondary schools in Landau and Grafenau were the first to test the workshop at the Girls'Day Academy. Using the AppInventor platform from the Massachusetts Institute of Technology (MIT), they developed and designed their own Android-enabled app and tested it directly on their own cell phones. Organiser Tanja Zellner is convinced of the virtual format: "The Girls'Day Academy is a great programme for female students who want to really try their hand at technology and science. Our 90-minute virtual workshop concept was a perfect fit for this."
But not only participants of the Girls'Day Academy can programme with the MIT AppInventor for the first time, the workshop is offered to all school classes from the eighth grade upwards in the region. Interested teachers can now contact the STEM promotion team by email at mint@th-deg.de. According to Tanja Zellner, all that is needed is an appointment and the appropriate equipment, and off you go.
To enable the workshop to take place virtually, the STEM team was supported by tourism management student, Celine Münz. Together they made the programme fit for use on Microsoft teams. As a tutor, she is now looking forward to implementing the proven workshop concept in the virtual version: "We tutors are looking forward to many groups of students who want to take advantage of the offer before the end of the school year. The MIT AppInventor makes it possible to programme your own apps in a playful way, without requiring previous knowledge and the basics of a programming language". In the meantime, the Association of STEM regions of the Körber foundation has also expressed its support for the workshop as a best practice example.
Tourism management student, Celine Münz trains school classes in programming via video conference.