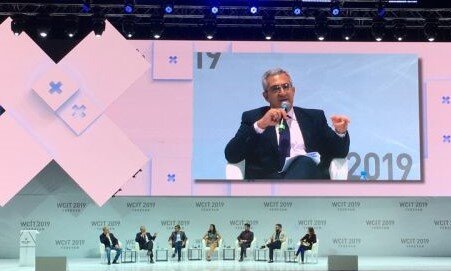 Digital Health for everyone – DHD-2021 workshop series
Digital Health for everyone – DigiHealthDay-2021 workshop series
14.6.2021 | THD-Pressestelle
The Corona pandemic has demonstrated the challenges that global health problems can bring. In order to be able to cope with such problems in the long term, it is necessary to approach them from an international perspective of digital health. That is why the European Campus Rottal-Inn (ECRI) is offering a virtual workshop series with international experts from the healthcare industry in the run-up to DigiHealthDay-2021. The English-language workshops are free of charge. Those interested can now register at www.th-deg.de/digihealthday.
ECRI offers a total of five workshops on the topic of Digital Health in the DigiHealthDay-2021 series until mid-July. These are carried out by internationally recognised experts from Germany, the United Kingdom, India and the USA. These workshops will focus on patient safety in the context of digital health products, how radiology images can provide business insights, the importance of high-quality health data and its trusted use for health systems learning, artificial intelligence and big data analysis in healthcare, and the need for a telehealth accreditation program.
The virtual workshops are the prelude to DigiHealthDay-2021, an international online symposium, which will take place virtually on 12 November 2021. The events are aimed at everyone who is interested in digital health, whether academics, healthcare institutions, companies and start-ups, authorities or students. Further information about the event can be found on the homepage at www.th-deg.de/digihealthday.
Bild (THD/ECRI): The virtual DigiHealthDay-2021 workshop series continues until mid-June.