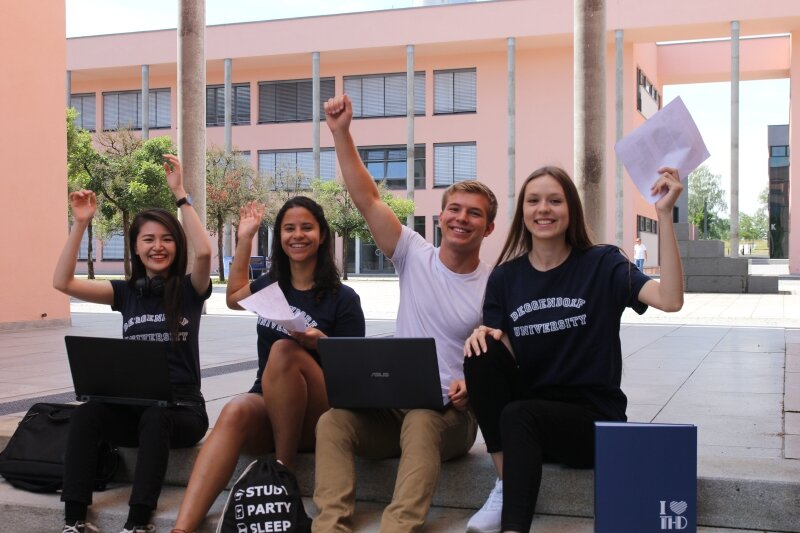 Top results in global award
DIT again top rated in second WURI ranking
22.6.2021 | DIT Public Relations
The second edition of the international WURI ranking (World's Universities with Real Impact) also certifies that our university is among the best in the world. Overall, the Deggendorf Institute of Technology (DIT) occupies an outstanding 29th place in the global comparison. In the category "entrepreneurial spirit", DIT even managed to position itself among the top ten in an excellent fifth place. In terms of crisis management, the Lower Bavarian university also made it into the top ten with seventh place. And was able to compete with the big names of the international academic landscape. The results of this year's WURI ranking were presented in mid-June.
"We are listed after Princeton but ahead of Berkeley in the category 'entrepreneurial spirit'. I am immensely pleased about that. The WURI ranking shows that the small ones can definitely keep up with the big ones when it comes to innovative and creative approaches," says the President of the Deggendorf Institute of Technology, Prof. Dr. Peter Sperber, happily. Academic institutions apply for the new ranking with their programmes and projects. This year, entries were accepted in the categories of Industrial Application, Entrepreneurial Spirit, Ethical Value, Student Mobility and Openness and Crisis Management. In addition to entrepreneurship and crisis management, the Deggendorf University of Applied Sciences applied in the category of Industrial Application and took a very good 29th place there. The programmes are judged on how innovative, feasible and effective they are. In this way, the WURI ranking aims to establish a new approach. Smaller, young and specialised universities have the same chances here as the large and established universities. In addition, all participating institutions are invited to participate in the evaluation process. They assess the contributions of the other universities and colleges, which in turn can lead to new impulses at their own university. The WURI ranking is organised by the Institute for Policy and Strategy on National Competitiveness (IPSNC) in South Korea and is supported by the Hanseatic League of Universities (HLU) in the Netherlands, the Institute for Industrial Policy Studies (IPS) in Seoul, the UN Institute for Training and Research (UNITAR) in Geneva and the Tailor Institute of Franklin University (FUS) in Lugano. The results are available on the internet at https://www.wuri.world/wuri-ranking-2021.
Bild (DIT): Excellent results in the WURI ranking: In terms of entrepreneurial spirit and crisis management, DIT made it into the top ten worldwide.