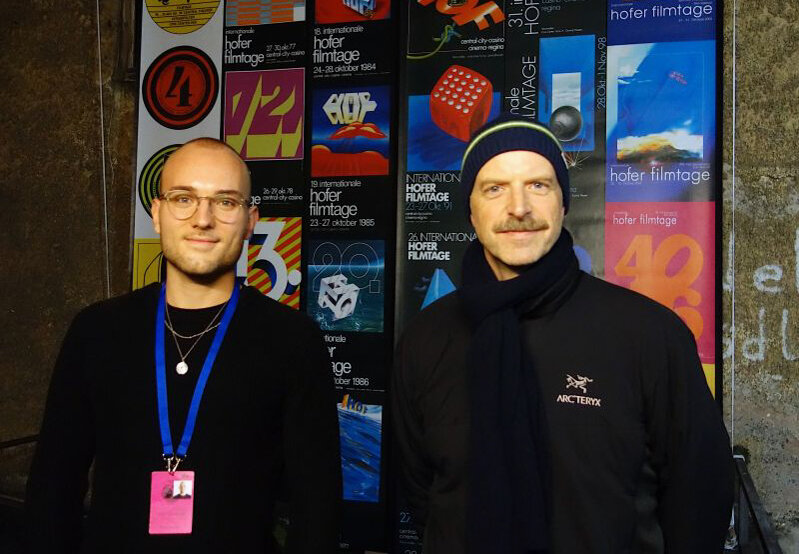 Film presentation
Filmmakers from Deggendorf present their short films at renowned film festivals
26.10.2020 | THD-Pressestelle
Current short films by students of the Deggendorf Institute of Technology (DIT) will be shown at internationally renowned film festivals in Hof, Munich and Fort Lauderdale (Florida, USA) in autumn. All festivals offer their programmes online. Thus, they are accessible to the audience in Bavaria.
Filmmakers like Wim Wenders, Rainer Werner Fassbinder, Werner Herzog, Caroline Link or Doris Dörrie have presented their films at the International Hof Film Festival in the past. At the 54th edition of this event from 20 to 25 October, media technology students from DIT will now also be allowed to take part. "Accept", the bachelor thesis of Manuel Klavers, Maximilian Stahl and Paul Bickhoff has been invited to the short film programme of Germany's oldest and most renowned film festival. But that's not all, as Jens Schanze, professor for film and video design at DIT proudly explains: "The team around author and directory Manuel Klavers will also be participating in the 35th Fort Lauderdale International Film Festival (6 - 22 November, https://fliff.com/2020filmguide). "Accept" has also made it to Florida, where film entrepreneurs like Martin Scorsese, John Schlesinger, Spike Lee and Ben Kingsley have already been guests".
The mystery drama "Accept" by the students from Deggendorf tells the story of a girl who hides her true self after the death of her father in order to be able to lead a normal life with her family. When she is pursued by threatening figures, she has to face her fears and learn to accept herself. The film was shot with elaborate equipment in the historical setting of the Oberpfälzer Freilandmuseum.
The new film was also invited to Hof by Prof Schanze. The 30-minute documentary film "Stolz auf dich" portrays a 17-year-old schoolgirl from Deggendorf who wants to make her dream of becoming a kickboxing champion come true. At both European Championships in Macedonia, she will be wearing the jersey of the German national team for her first fight. The film is also part of the programme of the 63rd International Leipzig Festival for Documentary and Animation film.
The short film "2100" by director Lea Blöchinger, which was made during the master's seminar "Short film" at DIT, was invited to the competition for the Climate Clip Award 2020 at the International Festival of Film Schools. The film is a dystopia of human existence in the year 2100 against the background of global warming. Master student Regina Portje and her fellow students Tim Miller, Moritz Grötsch, Alexander Steil and Lukas Haselberger also took part in the production. Every autumn, a selection of the best films produced at film schools around the world is presented in Munich.
Bild (DIT / Klavers / Schanze): Mystery drama "Accept" author and director Manuel Klavers (left) and Prof Jens Schanze at the Hofer Filmtage.