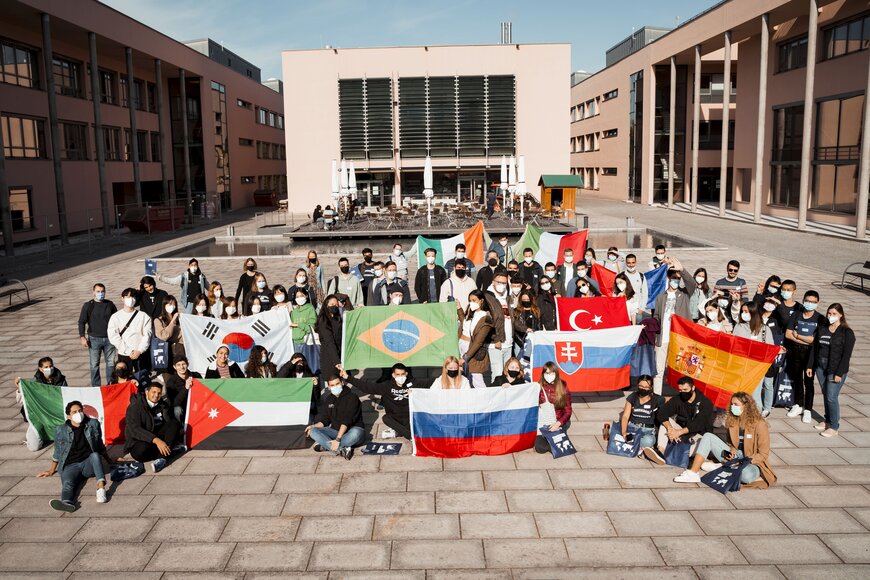 Orientation weeks start
International students back on campus
24.9.2021 | DIT Public Relations
For the first time since the Corona pandemic, a large number of international exchange students have returned to campus at the Deggendorf Institute of Technology (DIT). They are attending the orientation weeks to prepare for the start of their studies on 4 October. They are being looked after by the International Office team.
Almost 60 of 76 international exchange students who will be studying at DIT for the winter semester 2021/2022 were there. Some of them have been in quarantine for several days. Thanks to the university's shopping service and welcome packages, however, they survived this well and are now looking forward to their first impressions in Deggendorf. Eight exchange students are completing their stay abroad at the European Campus Rottal-Inn in Pfarrkirchen. The international students, who are in Pfarrkirchen or had to start their semester abroad either in quarantine or from their home country due to the current entry regulations, will participate in the orientation weeks via live broadcast.
Bild (DIT): The new international students of the Deggendorf Institute of Technology have arrived on campus.