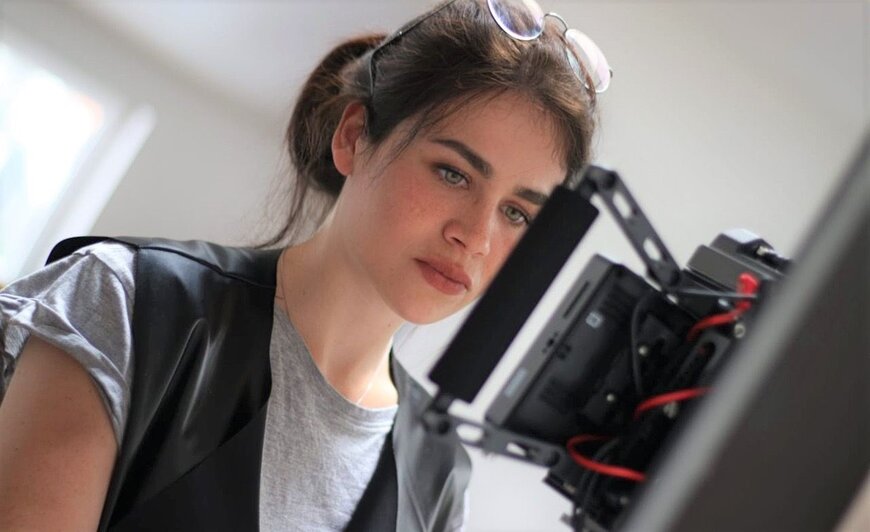 What moves you?
Master's thesis by Sinah Harm
11.11.2021 | DIT Public Relations
Sinah Harm produced a promotional film for the Munich-based start-up democy for her Master's thesis. The start-up offers an app for citizen participation. As part of the advertising campaign "What moves you?", the film celebrated its premiere this week.
The Master's thesis has brough Sinah further in many areas. Except for the camera and set sound, she has taken on all the tasks herself, even the catering and the implementation of hygiene measures. For the first time, she has also worked with children and non-experienced people. "The production brought out all my strengths, but also weaknesses, and was therefore very instructive," she says herself, "you always develop further, you never stop learning, and that's why my focus will always be on getting better with every project."
The contact to democy cam about through friends. Sinah liked the idea of the start-up and personally likes advertising films with emotional stories, which is why she decided to work with democy as the topic of her Master's thesis. Under the supervision of Prof. Schanze and in collaboration with cameraman Thomas Weishäupl, she realised the project. Sinah's film can now also be seen on Youtube.
Bild (DIT): Sinah Harm during the shooting of the promotional film for a Munich start-up.