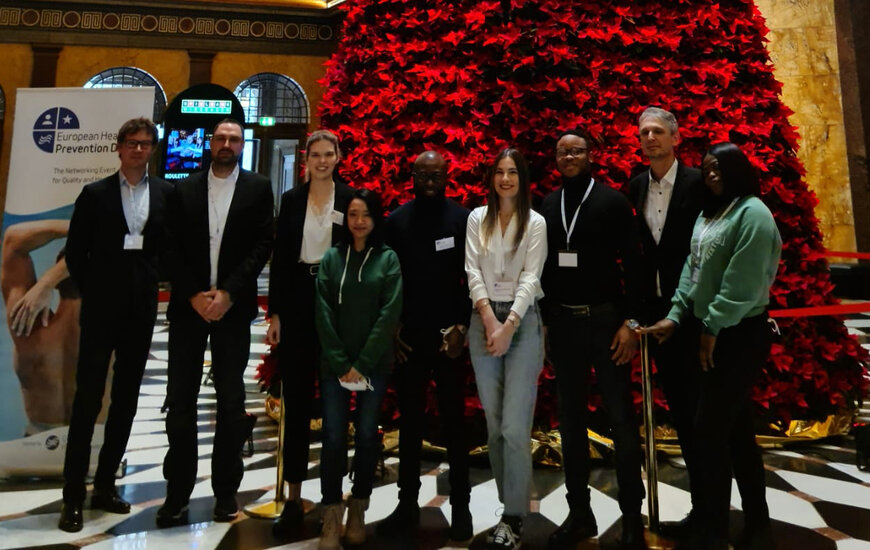 European Health Prevention Day
European Campus at the European Health Prevention Day
13.1.2022 | DIT Public Relations
In times of ongoing pandemics, health tourism is having a hard time. The question of whether it still has a future was hotly debated at the European Health Prevention Day from 2 to 3 December in Wiesbaden. Three scientists from the European Campus Rottal-Inn (ECRI) were invited as speakers, which underlines ECRI's expertise in the field.
Under strict conditions, about 50 participants had gathered at the Kurhaus Wiesbaden to devote themselves for two days entirely to the question "Do natural place-based remedies have a future in the age of the pandemic?". Prof. Dr. Marcus Herntrei, Head of Tourism Studies at ECRI, hosted a thematic block on products in spa tourism and contributed a paper entitled "Experience Health. Planning holidays with healthy content". Sebastian Markov and Dean Prof. Dr. Georg Christian Steckenbauer were invited as further experts from the campus. They spoke on the topic "The potential of the forest for the development of target group-specific offers. Findings of a representative survey from Germany and Austria".
This year, the European Health Prevention Day was dominated by Lithuania, which had its own thematic block as a partner country and hosted a "Lithuanian evening" for all participants. The European Health Prevention Day is an international meeting of experts with a focus on relaxation and wellness. The special feature is the focus on local remedies such as thermal water, healing mud, seawater or climate. Topics of the event are marketing, new products and strategy.
Bild (ECRI / DIT): Lecturers and students of ECRI in Wiesbaden at the European Health Prevention Day.