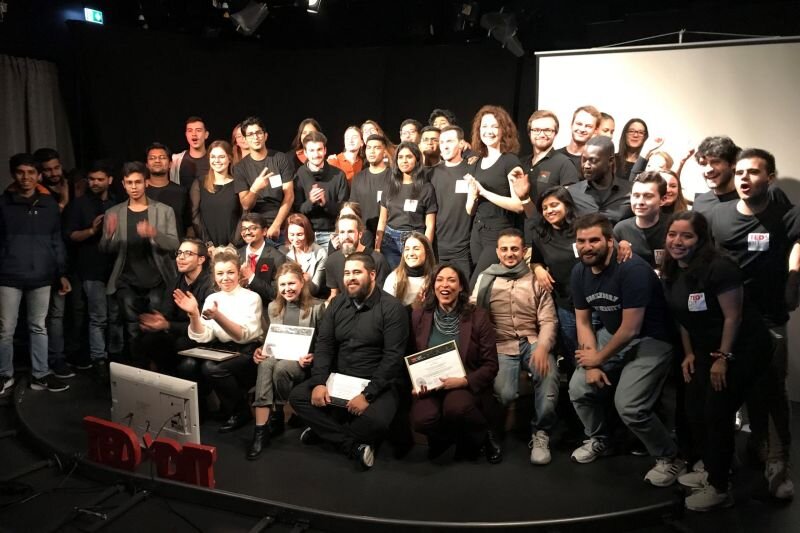 TED Talk
Campus opens for first event in 2021 - TED Talk "Building Bridges
19.7.2021 | DIT Public Relations
If you're looking for inspiring and informative talks, you'll quickly find them on the internet at TED. The world-famous conference and the TED Talks provide the material that can be found on Youtube with millions of views. Such a TED Talk will also take place in Deggendorf on 7 August. It is the first major event for which the campus of the Deggendorf Institute of Technology (DIT) will be open this year. Students have found ten speakers who will speak on the metaphorical topic "We build bridges".
They all follow the motto of TED: Ideas worth spreading - thoughts worth spreading. Most of the speakers will speak English. They are DIT employees, students, professors, CEOs and founders. They want to share their thoughts, ideas, experiences and visions in thematically colourful presentations. Technical, cultural, spiritual, educational, personal and physical aspects will be touched upon. The student association TEDxDIT is behind the event. The members are very keen to attract people from the region to their event. The detailed programme can be found at www.tedxdit.com. Tickets can also be purchased there. Pupils pay 7 euros, students 10 euros and adults 20 euros.
Bild (DIT): A large team of students is currently preparing the event of the TEDxDIT association. Here is a picture from 2019.