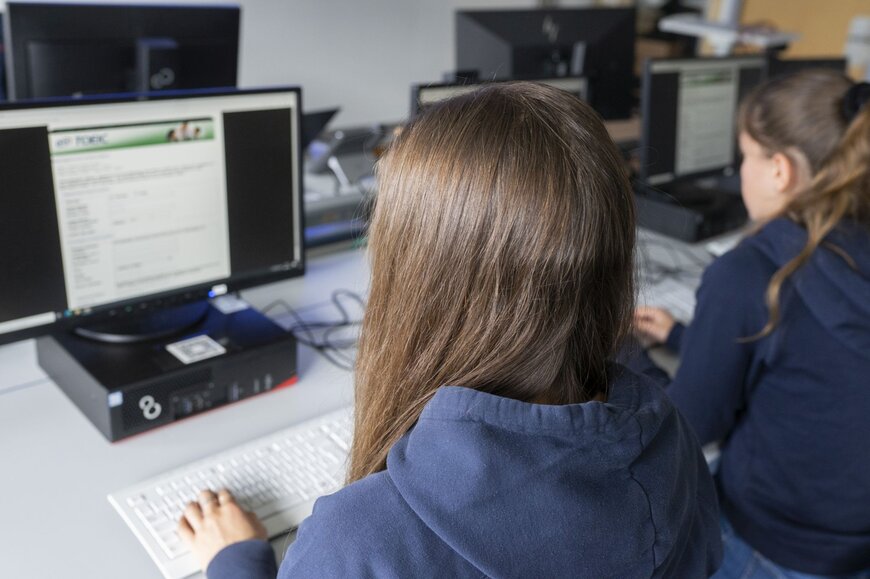 TOEIC English certificate
TOEIC® test at DIT - English certificate for successful job applications
28.10.2022 | DIT Public Relations
The TOEIC Listening & Reading Online covers the two competences listening comprehension and reading comprehension. DIT is offering the next examination date here on 9 December from 10 am, also for external candidates.
As a world language and language of commerce, English has become an indispensable part of working life. In many professions it has already become a requirement for employment. The number of English-language degree programmes on offer at home and abroad is also growing steadily in the wake of globalisation. So if you want to apply to an international employer or for an English-language degree course in the near future, you can benefit from the TOEIC (Test of English for International Communication). TOEIC is a globally recognised English certificate that is trusted by universities and large corporations to fairly and validly assess the job-related English skills of their applicants and employees.
The two-hour multiple-choice test is taken on the computer. All participants are accurately assigned to their personal language level based on their score and receive a result in every case - it is not possible to fail.
For the TOEIC Listening & Reading Test Online on 9 December, participation in the test date is obligatory. This will take place on 25 November at 1 pm. Registration is possible until 11 November at sprachenzentrum@th-deg.de. The examination fee is 130 euros (including the results report) or 150 euros (including the certificate).
More information at: www.th-deg.de/de/studierende/toeic
Bild (DIT): DIT offers the next TOEIC Listening & Reading Test Online on 9 December.